Numerous variables contribute to the more than two million accidents that occur on America's roads and highways each year.
According to the National Highway Traffic Safety Administration (NHTSA), over four million vehicles and drivers, as well as almost two million passengers, were involved in these accidents.
Auto defects and equipment malfunctions are often overlooked causes of motor vehicle accidents. Faulty vehicle components may not only cause accidents, but they can also cause serious injury or death, even from minor impacts.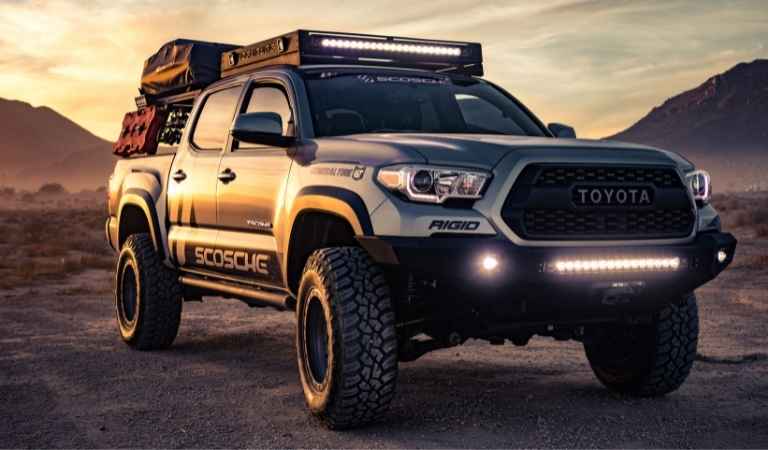 New Class-Action Claims the Safety of the Toyota 4Runner Is Compromised by Premature Corrosion on Its Frame
Sometimes even the top car brands can suffer from quality/safety issues, and Toyota is no exception. Offering a complete variety of models ranging from mini-vehicles to large trucks, Toyota Motor Corporation is a global leader, producing cars that are really exceptional. However, the problem this brand – or certain model year Toyota vehicles – seems to be struggling with is premature rust corrosion. 
A federal class-action lawsuit has been filed against Toyota alleging that the automaker did not properly treat 4Runner frames during production for model years 2003 to 2009, making them rust-prone.
The case is similar to a previously settled class-action lawsuit, although it involves different Toyota vehicles. According to the new class-action complaint, the frames were not adequately prepped and protected against rust corrosion when they were manufactured.
Owner of a 2005 4Runner and the lead plaintiff for this class action filed in South Carolina, Gary Weinreich, claims that in May 2018, he was driving at highway speed when the steering wheel started shaking uncontrollably, causing him to lose control of the vehicle and go off the road. A mechanic later informed him that his right front control arm had broken off from the frame due to significant corrosion and rust.
"The excessive rust corrosion on the Toyota 4Runner compromises the vehicles' safety, stability, and crash-worthiness because important suspension components, engine mounts, transmission mounts, and body mounts anchor to the vehicles' frames. It has also affected the value of the vehicle," according to the suit.
Both lawsuits assert Toyota has known for years that the frames were not adequately maintained, but neglected to notify prospective customers or provide substantial assistance to existing owners. The Toyota 4Runner's frame serves as the vehicle's primary support structure, to which all other components are connected.
The Most Common Car Accident Injuries You May Experience as a Result of Driving a Toyota 4Runner with Frame Rusting Issues
Accidents involving vehicles result in a broad variety of injuries, from minor concussions to serious irreversible brain damage. Soft tissue injury involving the muscles, tendons, ligaments, and facet joints, neck and back discomfort, headaches and migraines, lacerations, and fractured bones, are the most frequent injuries. Victims often need months of physical therapy to either reverse or accelerate healing. Major car accident injuries such as traumatic brain injury and spinal cord injury may permanently alter a person's life.  A fractured bone is also a severe injury that may lead to significant medical complications and costs after a vehicle accident. 
A Car Frame Is the First Line of Defense against Injury in the Event of an Accident
It is unsafe to drive a vehicle with a rusty frame because rust is a kind of corrosion that progressively eats away at the automobile's frame, converting the strong metal into flaky powder and ultimately weakening it to the point where its structural integrity is jeopardized If your vehicle's frame has developed an excessive amount of rust to the point where holes begin to show or where sections of the frame are missing, this indicates that the rust has compromised the frame's structural integrity and the vehicle is no longer safe to drive.
When rust on your car's frame penetrates further inside the vehicle, it ultimately damages critical components such as the brakes, suspension, and fuel lines. Additionally, a weakened frame provides much less protection in the event of a car accident, since the frame is what keeps the vehicle together.
A Car Accident's Emotional Effects
Some injuries may not be immediately apparent after a car accident, however, regardless of when an injury first appears, they can have a long-term impact. One area in which automobile accident injuries are often long-lasting is psychological or emotional damage. Mental agony, emotional discomfort, fear, rage, anxiety, shock, loss of appetite, weight fluctuations, lack of energy, and sleep disturbances are all possible mental and emotional impairments after a car accident. 
"So far we have a slew of breach-of-warranty claims against Toyota Motor Corporation, filed with the assistance of our resourceful lawyers by owners of faulty Toyota 4Runners", says Gregory A. Cade, a dedicated lawyer in providing legal services to clients who suffered injury or wrongful death due to defective products. Clients with whom we have talked have reported a variety of issues, including, including cuts, sprained ankles, tissue damage and fractures, emotional distress, and financial difficulties.
When you buy a vehicle, whether new or old, you have the right to assume that the components were properly designed and manufactured so that your safety is not endangered. If such components fail and cause an accident, you may be entitled to compensation from the responsible party.
About the author:
Jonathan Sharp is the Claims Manager for the Environmental Litigation Group, P.C., a law firm based in Birmingham, Alabama, focused on handling cases of product liability and occupational toxic exposure, and providing unsurpassed professional legal services in the pursuit of its clients' and families' unique objectives.