A public bus in Atlanta made it to the headlines recently. It was involved in a head-on collision with a car on the road, where the bus overturned.
This could have been a very serious and alarming instance that would have resulted in multiple deaths, instead, most passengers sustained minor injuries. This wasn't due to luck, this was because of the power of seatbelts.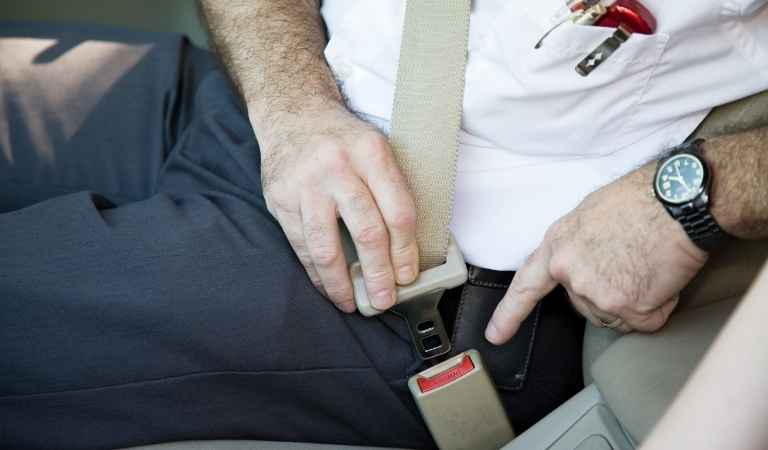 Seat belt rules are in place solely for the safety of passengers who are on the road. But the most astonishing fact is that only 30-40% of passengers and drivers buckle up. Some people don't even bother to put on a seat belt when they get into the car.
There are more than 3.5 million vehicles sold in countries every year, but there is a shockingly low number of people who wear seat belts. The primary restraint system in any vehicle is the seat belt.
 This can help in avoiding fatal impacts by making sure that the passenger is not ejected out of their seat during a car accident. Airbags also tend to deploy quite quickly and if you are not far away from them, even this can result in major injuries and potential death.
Wearing your seatbelt correctly is quite important, under all circumstances. There are a few ways to help you improve your seatbelt usage. Also, we will be getting into the process of replacing your seatbelt.
Improving seatbelt usage
Follow the correct protocol
There are certain guidelines to follow so that you know your seat belt is put in the correct manner. Ensure that your belt is going across the hipbone and not the stomach. If you get into an accident and the belt is not correctly placed, you could end up with some lifelong injuries that can not be treated. Your neck and your internal organs can both be at risk if your seat belt is not positioned correctly. The shoulder part of your belt should be away from your neck, going across the center of the shoulder and the anchor should be securely locked so that it does not come loose.
Faulty seat belts should be replaced immediately 
Everyone knows that you can't trust your life in a faulty vehicle, so why would you do that with a faulty seat belt? Conduct periodic inspections of the state of your seatbelt so that you are sure they are not damaged by tear and wear. You can even ask the mechanic to check this when you take your car for routine servicing. Belts have the tendency to accumulate dirt and grime, which should be cleaned for effortless retraction of the seat belt. Your anchorages, buckles, and retractors should also be regularly checked to ensure optimal functioning.
Check your seat belt extenders
It is important to choose the appropriate length of your seatbelt extender if you want to maximize these safety precautions. You should opt for the smallest possible extender since most of these have a fixed length. Your seat belt will retract when you use an extension to buckle in, using the full length of the extender. Buckling up is only useful when you tighten it correctly.
The child restraint system
There are a lot of suitable child restraint systems available in the market for cars. There are also booster seats for added protection. Never let your child be near the path of a deploying airbag. If the shoulder part of the seat belt goes over the center and not the face/neck, they should start using the adult belt.
Replacing the seat belt
Understand that even your seatbelts can get damaged, just like the parts of your vehicle. The belt mechanism can also stop working and degrade over time. Replacing your seatbelt is quite easy and important. 
Detach the buckle and belt
You will be required to unbolt the seat belt from the fixing points in the car. There will be only one fixing point if you have a lap belt. There will be an additional fixing point if you have a shoulder belt. You might need to lift up your plastic bolt covers or even your seats to do the seat belt repair. 
Insert the new seat belt unit and retractor
You should ensure that all the screws are bolted in tightly, otherwise, it might be quite dangerous. All of this should be done before you start putting in new bolts to fix the shoulder belt. Once you have done this, you can check to see if the retractor works or not.
Attach your buckle unit
You need to check if the buckle unit lines up with the holes before you use the spanner to tighten the bolts. You can just pull the belt out of the retractor when this is finished and make sure that this will go back safely into its seating in its new buckle. 
Check your seatbelt
Once you have completed all of these steps, you can pull and push the unit around in order to check that all of your bolts are secured in place. You should also use a lot of force to check if the inertial stop works and locks the belt in place.
Seatbelts are really vital in order to ensure safe travels. Remember to improve your seatbelt usage and change your seatbelt when needed.