Wondering why people use these running boards? Well, it makes your step firm and also gives a classy look to your vehicle.
Running boards are the best option for anyone who needs support getting into a vehicle or even while stepping out. If you want a set of running boards for your F150, there are many options available in the market.  
This article picks up the top 6 running boards for F150. So, without any further ado, let's get into the details.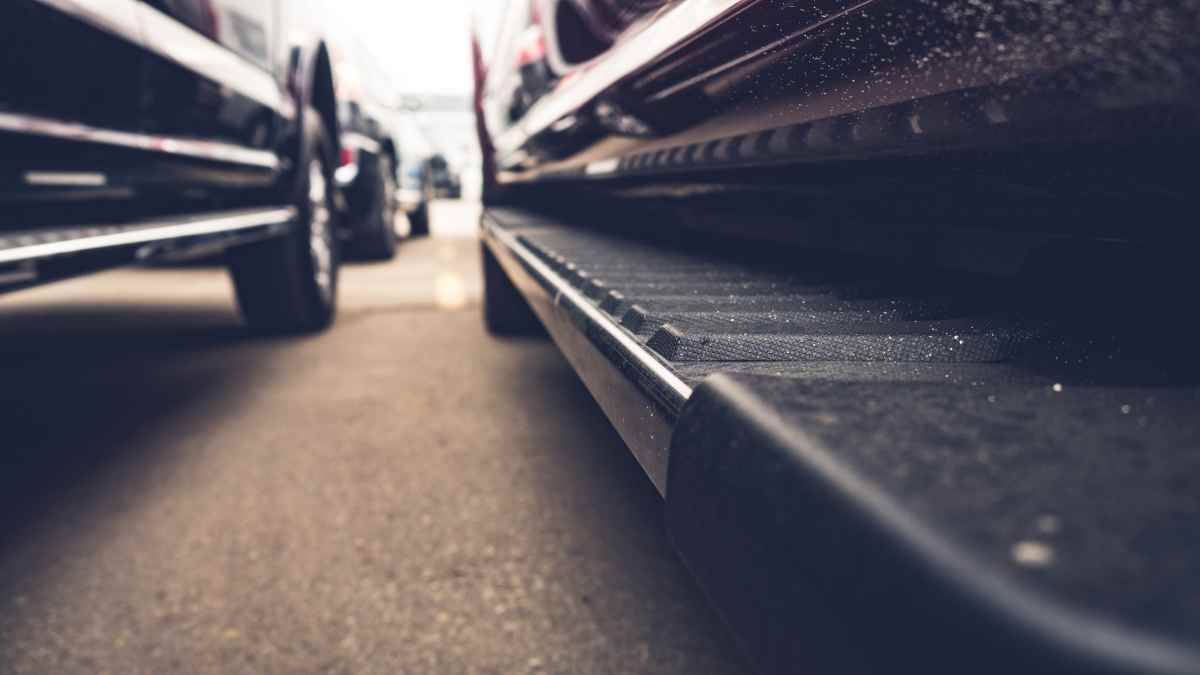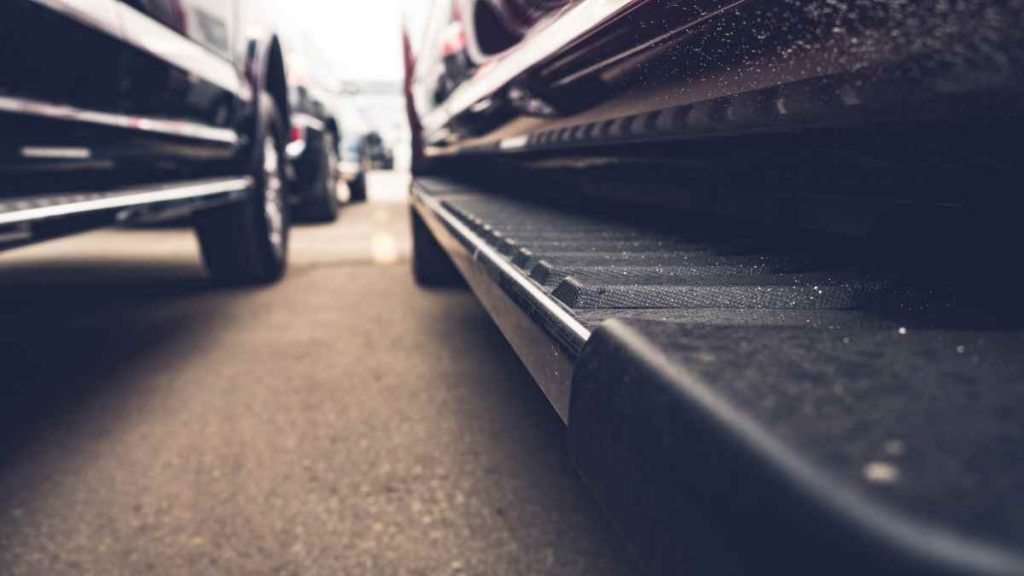 #1 KYX Running Boards
The stylish and durable KYX running boards would be a great option for your F-150. KYX has running boards that are suitable for 2015-2021 Ford F 150 / 2017-2021 Ford F250 F350 Supercrew cab 4 doors. These are constructed from high-quality steel and anti-corrosion gives maximum protection to the vehicle from damaging effects.
Key features:
1. Easy installation: Just takes 1 hour for the installation. The instructions are included. The hardware that is required to mount the skateboard is also included. You can simply install it at home using your garage tools. No drilling is needed. 100% bolt-on design which makes an easy installation.
2. Exclusive Design: Since it has a patented design, it provides an extraordinary look to your vehicle. It also provides an extra step area which makes it easy for stepping in and out of the vehicle
3. Stability: With high-grade steel, these boards provide extra protection to the sides of the car. It also provides extra safety for your family to easily step in and out of the car.
4. 5-year sturdiness: Welded with high-quality steel, the surface is powder-coated and with a slip-resistant design, it ensures a super long life span.
5. Waxing the product after installation is recommended at regular intervals. This will add a protective layer and will prolong the lifespan of the product. Using abrasive products can damage the finish of the side steps. Use Mild soap only to clean the sidebars for the black gloss finish.
#2 APS iBoard Running Boards:
APS running boards are one of the top running boards for Ford 150 for various reasons. Established in1995, APS is a very reputable name in the industry of car and truck accessories.
Not only this product is strong and sturdy but also gives a classy look to your vehicle. Made with aluminum and UV-resistant rubber paddles for safe and comfortable stepping. They come in three sizes 4,5,6 inches in width that you can choose from.
Key features:
1. Durability and strong: The one thing that separates a good quality running board from all the other ones is the strength and durability of the product. The unit has to be strong enough to carry a lot of weight without breaking and wearing out. This product can take up to 300lbs of weight.
2. Easy Installation. These boards are super easy to install. The tools that you need for installation are included in the purchase. Starting from the hardware kit, mounting brackets to an instruction manual is provided in the kit.
3. Comfort: Since it has rubberized steps, there are super comfortable to step in and out. Rubberized steps can go pretty easy on the feet. You won't feel the pokes on the steps.
4. Size: This running board is available in many different sizes. You can go ahead and select the size that fits your need.
5. Requires more maintenance: The rubberized pads don't have a grille opening, which means that dirt, water, or ice can be accumulated. A bit more maintenance is required but Is nothing as compared to the comfort that you will get.
#3 AMP Research 76151-01A PowerStep Electric Running Boards:
Getting into the truck should not be like climbing Mount Everest. With this intention, AMP Research was created. They invented an electric-powered running board that immediately extends when you open the truck door. It automatically hides when the doors close for improved ground clearance aerodynamics and appearance.
Key Features:
1. Easy Installation: Comes along with an installation guide. Step by step installation process and the tools that are required. You can install it by yourself or can call for help installation.
2. Compatibility: This product is compatible with the 2015-2020 Ford F 150 only. Trimming is required for SuperCab and Regular cab.
3. Automatic: These boards instantly extend when the door is opened and hide when the door closes. Included is the low-profile integrated LED light system.
4. Durability: Made with stainless steel for rock-solid stability. High strength, aluminum alloy components with a military-spec finish to resist corrosion.
5. Capacity: The capacity of this product is up to 600 pounds on each side. It is waterproof, pressure-sensitive and drilling is required.
#4 Tyger Auto TG-AM2F20548 Star Armor Running Boards.
This model is manufactured to fit the super crew cabs with four full-size doors. The metal pads are durable and make it easy to enter the truck.
Key Feature:
1. Easy Installation: No drilling is required. Easy-to-follow installation steps are included.
2. Durability: The patented star metal step pads are helpful to step in and step out. It is very useful on lifted pickup trucks and SUVs
3. Capacity: Upto 500lbs weight capacity on both sides
4. Compatibility: Fits perfectly with Super Crew Cab with four full-size doors only. Not compatible with 2 full-size doors and two suicide rear doors.
5. Warranty: 5 years warranty against manufacture defect.
#5 TAC Black Nerf Bars Running Boards
These running boards are narrow in structure more like nerf bars. These work more like a support bar. Therefore not support the entire foot. However, these are convenient to use.
Key Features:
1. Durability: This product is strong and reliable hence will last you long. The step pads are UV resistant. Being UV resistant this product will not get damaged easily in any weather condition. Very safe for children and the elderly due to the non-slip feature. These pads have a finish of black powder for a classy look.
2. Easy Installation: Pretty easy installation with a bolt-on process. No drilling is required. Required mounting hardware comes with the packaging.
3. Warranty: Comes with a three-year warranty on any manufacturing defect.
#6 MAXMATTE Nerf Running Boards
These are reliable running boards throughout even in extreme weather. Only fit with crew cab with four full-size doors. It is not for QUAD cabs and also not for Mega Cab.
Key features:
1. Compatibility : These boards are compatible with 2009-2018 RAM 1500 Crew Cab including 2019-2023 Classic & 2010-2023 RAM 2500 / 3500 Crew Cab
2. Durability: Step bars are made with have duty four-inch oval stainless tube and welded with stainless steel end caps ensure extra protection to the vehicle
3. Easy Installation: Bolt-on installation. All mounting instructions are included
Conclusion
In this article, we conclude our top 6 F150 running boards that you can choose from. These running boards play an important role in ensuring that the vehicle is protected from damage and is easy to use. Make a wise choice while selecting the running boards that best fits your requirement.