If you're looking to improve your towing experience, you need to start with your suspension. The best way to make sure that your vehicle is properly equipped for the task at hand is to upgrade your shocks. So, can shocks help with towing?
Shock absorbers can substantially help with your towing performance by reducing excessive bounce or sway in your vehicle. Replace your weak factory shocks with towing shocks that are properly dampened, and you'll notice a major difference in how well your vehicle can tow.
If you're interested in improving the towing situation, then you'll love this article because it explains how properly selected shocks can help you with towing.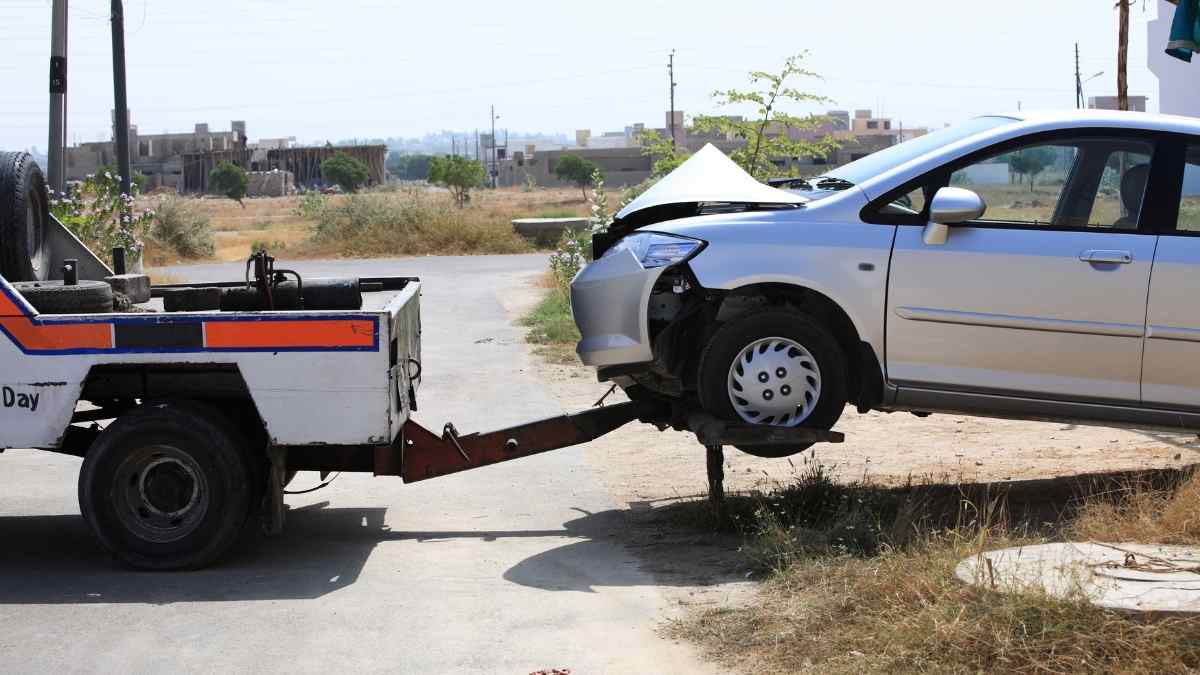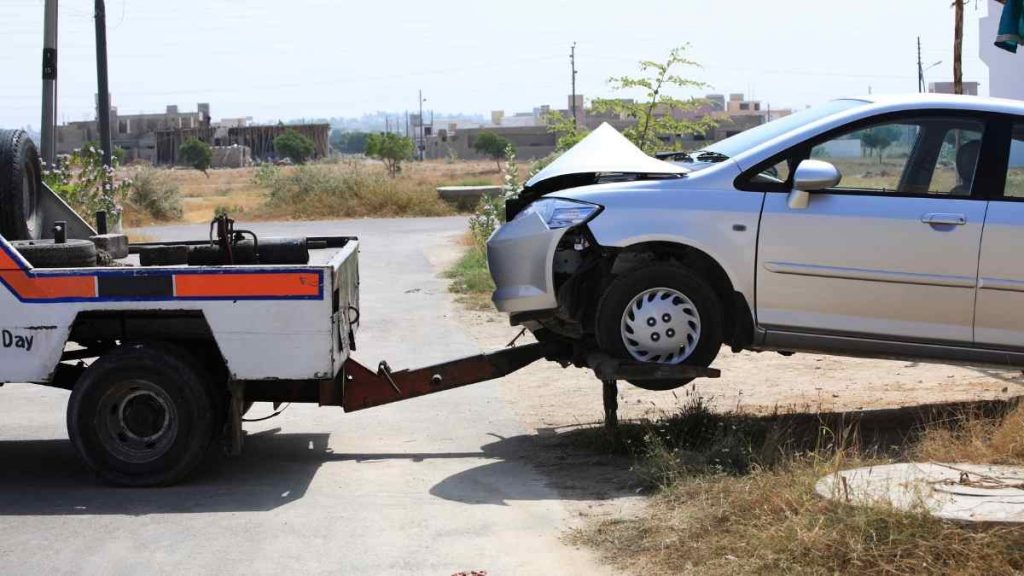 Can Shocks Help With Towing?
When you drive up a driveway with a lot of weight on your back, the rear suspension will bend.
The back coil springs are absorbing a large portion of that energy, and the shocks are just slowing it down to avoid bottoming out.
However, when the load is released from compression, factory shocks are not valved to manage the amount of kinetic energy released, resulting in a bounce or boaty sensation.
Using the best towing shocks may cut that cycle in half.
Can Towing Capacity Be Increased by Installing Higher-End Shocks?
If you think that the towing capacity of your vehicle will be improved by the help of the shock absorbers, you are wrong.
You can get towing shocks, but it's not going to make a difference in the overall towing capacity of your vehicle.
The only thing that shock absorbers can do is make your vehicle handle better.
Do the Shocks Support the Weight of the Vehicle?
Traditional shock absorbers, contrary to popular belief, cannot withstand vehicle weight. Instead, the shock absorber's fundamental function is to regulate spring and suspension movement.
Therefore, shock absorbers do not carry the weight of the vehicle.
How To Improve Your Towing Suspension?
Because factory suspensions are normally built for comfort rather than heavy-duty demands when a vehicle is being towed by a fifth wheel, travel trailer, toy hauler, or any other kind of load, they tend to droop in the rear under load. Often, the shocks in that suspension aren't strong enough to handle such loads, resulting in a lot of rebound, even if the rear springs (coils or leaves) are strong enough.
Adding a Leaf Spring
In this case, you're adding leaf springs on top of your vehicle's already-installed ones. When you're carrying a lot of weight, you'll notice less of a squat in the back of your vehicle. Unloading the vehicle may cause a rougher ride.
Adding a Full Pack of Leaf Springs
Replace all of the leaf springs in your vehicle with a full leaf pack to enhance ride quality and increase towing capacity.
Air Bags
To assist the suspension, airbags may be inflated either manually or electrically. Suspension sagging may be prevented by inflating the suspension.
What Are the Features to Look for When Searching for the Best Towing Shocks?
Size And Shape
Because the suspension system differs from vehicle to vehicle, keeping form and size in mind when looking for shocks is a smart idea.
Typically, you may verify if a model meets the standards of towing operations by checking the owner's handbook. Still, to be thorough, you may want to read customer reviews to see what others have to say about the shocks' suitability.
Strength
Shocks must withstand the kinetic energy of blows in use, which is why strength is so crucial. If you have a good set of shocks, you'll be able to negotiate roads with varying conditions with ease.
If, on the other hand, your shocks become brittle and break after only a few uses, you'll have to spend more money on replacements.The intensity of shocks is influenced by a number of things, but it is usually recommended that you pay attention to the material.
Ratings
Because various towing systems have varied characteristics, you should consider shock ratings. Prioritizing heavy-duty shocks for towing with adequate ratings is critical for demanding towing activities.
To figure out which shock ratings are best, look at things like the gross vehicle weight rating (GVWR), the gross combined weight rating (GCWR), and more.
Brand
You should stick to models created by respected companies such as Bilstein, Monroe, ACDelco, Gabriel, Rancho, and others if you want to be secure.
Though complaints about shocks from the aforementioned brands do occur on occasion, they are still better than shocks from lesser-known manufacturers. Furthermore, if you get your shocks from a reputable manufacturer, you may expect to get technical support if things go wrong.
Why Does My Truck Squat When Towing?
The tongue-weight is the amount of weight that will be distributed to the rear of the vehicle by placing the trailer hitch on the tow-hitch. This is dependent on the weight of the trailer and how it is balanced.
Most factory vehicle suspensions can't absorb this kind of weight without losing ride height. Sometimes it affects ride height so much that it becomes detrimental and even dangerous for the overall handling of the vehicle.
Can Adjustable Shocks Help With Towing?
Because you can usually change the compression valving inside the shock by turning a knob, adjustable shocks may surely aid with towing.
When under load or towing, quality adjustable shocks may be set to act in the harder range of valving for the greatest handling. If desired, the shocks may be changed once unloaded to restore a gentler ride.
Are Coilovers Good For Towing?
Coilovers are not usually recognized as the best towing option. However, they are also a suitable option in this case. They are more of an upgrade for sportier cars to improve the handling of the vehicle.
Nonetheless, new springs or increased preloading are required to enhance the load capacity of coilovers.
Will Bilstein Shocks Help With Towing?
Bilstein has one of the priciest shocks and the best for towing. That said, you get a lot of features for your money. As an example, the Bilstein B8 5160 is considered ideal for lifted vehicles and SUVs, as well as for towing and hauling larger weights.
If your vehicle has a minor lift kit and chunky all-terrain tires, a shock absorber such as the Bilstein B8 5160 will return the ride to factory specs while improving hauling and off-road performance.
Are Fox Shocks Good for Towing?
The monotube structure of the Fox Performance Series 2.0 IFP is combined with an internal floating piston. The result is strong performance and consistent damping even in the most demanding driving circumstances, such as towing or off-roading.
Conclusion
As you can see, there are many factors to consider besides shocks to help with towing. However, to perform a safe towing operation, you should always have a reliable tow-hitch and shock that is up to the task. If you are in doubt, consider a quality shock from a reputable manufacturer.