The last few months were a roller coaster ride for crypto investors and traders. Not only has Bitcoin reached an all-time high at 64K USD, but it circled back to 40K USD in less than two months. Moreover, Ethereum, which was always considered an underdog, rose to the top.
Where people were uncertain about the value of cryptocurrencies in the past, they are now eager to invest and mine them. And not just that, cryptocurrencies have now become an important medium of purchasing valuable assets such as automobiles – except for Tesla, which is a completely different story.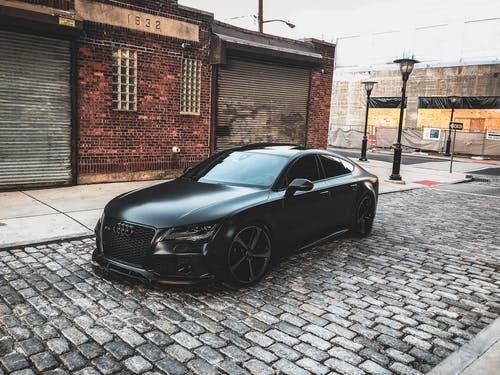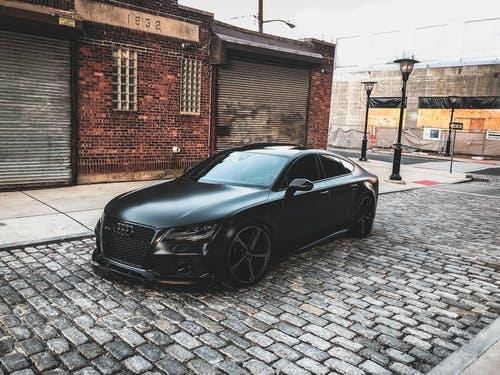 If you are someone who is looking to buy cars with cryptocurrencies then now is the right time to make your purchase.
PS: It is being said that the BTCs will stabilize well below 20K USD, in the next two quarters. If you aim to buy a car for the right price, better do it now.
Five Best Cars That You Can Buy With Cryptocurrencies
Here is a list of the best luxury cars that you can buy today with cryptocurrencies. Note that we haven't listed these cars in any specific order. Since all are high-end cars, they are considered under the luxury category due to their features, design, and price. 
1. Audi R8
First on our list is none other than Audi R8. It is one of my all-time favorites. Just look at the shape of the car. Vintage, classic, brilliant. These are just some of the adjectives to describe the Audi R8. The car has a V8 engine with a horsepower of 480HP. In simple terms, it is a beast in the shape of a prince. 
If you are someone who is in love with Audi R8 and a big-time crypto investor, then this is the right time to bring your dream car into reality. You can directly pay for R8 with bitcoins.
Since BTCs fluctuate, make sure to check the price of the BTC on the same day when you try to make your purchase.
2. Mercedes Benz E Class
Ever thought of owning a Mercedes? Now you can easily buy one with Bitcoin. Currently, at most cryptocurrency-enabled car websites, the price of a Mercedes Benz E Class is around 0.7BTC.
Mercedes is known for its high-powered engine, supreme horsepower, and quality and luxurious ride. It is a perfect car for anyone who would like to make a style appeal with their choice. Most C-level executives drive a Mercedes Benz, and if you are someone who has his own business or someone who plays with stocks, then Mercedes would be a great choice for your daily commute.
3. Toyota Rav 4 Prime 2021 SUV
Toyota Rav 4 Prime is also known as UK's #1 SUV. The Toyota's latest SUV is known for its luxury, design, power, and drive. Only a few cars are loved as much as the Rav 4, and the main reason for that is its quality design. Toyota Rav4 is a hybrid model and is part of a long chain of Rav4 models. Over the years, its model has drastically improved.
The Rav 4 is an all-wheel-drive, fully hybrid, and offers great quality and a luxurious long drive. It is perfect for people having large family. The car can easily seat six people with enough room for luggage. Since it is an all-wheel-drive it can be used for both on-road and off-road adventures.
With Toyota Rav 4, you have the choice to add features of your choice in the car. Although the version is a little higher on the price in comparison with other luxury SUVs, its features do justice to the price.
4. BMW M5 Executive Sports Car
Next, we have the BMW M5 sub-brand car. BMW M5 is available for a price equivalent to two bitcoins and is definitely worth the money with its V8 engine, executive-sports class, and a completely automatic transmission. The car is an uncontested masterpiece loved by car enthusiasts because of its mind-blowing horsepower, exclusive appearance, and exhilarating exterior. The car is available in three colors, including Metallic Grey, Frozen Green, and Frozen Grey.
The car also offers 8-speed gear transmission for those who love to ride manual cars and would want the same feel in their BMW M5. The best part is that BMW M5 is a 4WD car with complete control over the road. Moreover, the car has an interactive screen making it one of the first sports sedans to have that feature.
5. Range Rover 2021
Next, we have the Range Rover 2021 with an effortless interior, sophisticated design, and unmistakable detailing. Range Rover 2021 is known for its performance, luxury, and appeal. It is a merger of technology and luxury with two high-end HD LCD panels, complete with a touch display, and sensors. Every part of the car is visible on the display and can be controlled through it. Moreover, it has a keyless entry that makes the appearance even better.
Range Rover 2021 is an all-wheel drive and carries optimum traction tires to drive in all conditions. It can do 0 to 100km/h in less than six seconds with an output of 404 HPs.
Range Rover offers the choice to create your features using their website. At this time, the price of Range Rover is around 2 bitcoins.
Should You Buy Cars with Cryptocurrency and Is it Safe?
You must be wondering if it is safe to buy luxury vehicles with cryptocurrency. The answer is DEFINITELY!
There are many crypto-enabled car dealers now available that allow you to get a car of your choice by just paying in BTCs and ETH.
Since the car prices in cryptocurrency fluctuate rapidly, you can get recent quotes from the car dealers before making the purchase. However, the benefit of purchasing your vehicle with cryptocurrency is easier payment, minimum transaction fees, and fast payment without going through the hassle of bank payments.
And, if you are worried about insurance, don't be. All these car dealers are certified within their states and offer the best insurance policy for any car you want to buy with cryptocurrency.
Ready to Buy Your First Car with Cryptocurrency? Get started today. Search for a Crypto-enabled dealer online and purchase the car you always wanted to own before bitcoin prices decrease further.
ABOUT Alycia Gordan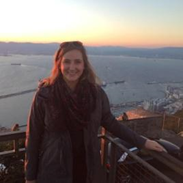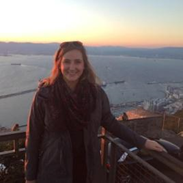 Alycia Gordan is a freelance writer who loves to read and write articles on healthcare technology, fitness, and lifestyle. She is a tech junkie and divides her time between travel and writing. You can find her on Twitter: @meetalycia