Tata Motors is unbeatable when it comes to reliable car manufacturers in India. The car brand has always been a top trustable with ample economic 4-wheelers models.
For decades, Tata Motors has had a queue to serve car buyers in India, from mid-size SUVs to luxurious cars.
A report published in Financial Express says Tata Tiago has ranked at 21st position with the selling of 5062 units in April. However, other Tata cars are also being featured with other cars by different brands.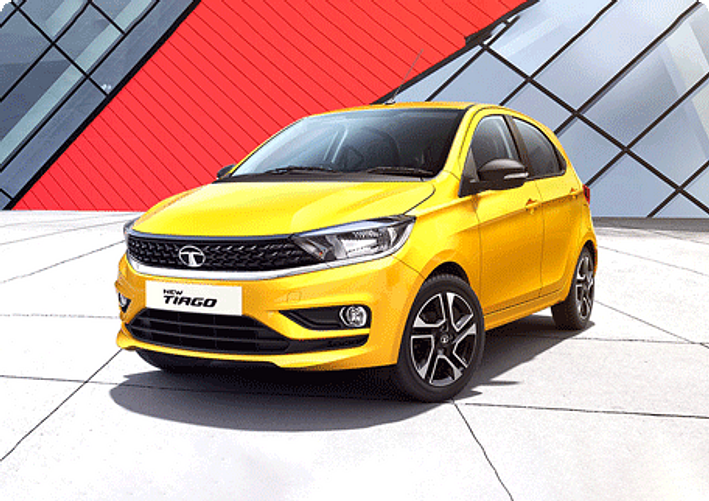 Have you checked upon Tata Tiago Car Price? Not Yet! Then must explore it. Of course, this will help you decide if the car is worth buying or just a waste of money. To buy the best, you can even compare other car models by various brands on features and performance.
In the blog, we will precisely give you a significant idea about features and specifications of Tata Tiago that will help you to take buying decision. Find the latest updates on Tata Tiago at Droom. Scroll and read for more below.
The Reasons Why Tata Tiago Is Must Buying Car In 2023:
Absolute Safety: 
Investing in Tata Tiago won't disappoint you when it comes to safety measures. It is all installed with Dual Airbags, ABS, EBD, and CSC. A Rearview parking camera is another achievement for you. Therefore, helps you to prevent accidents and minimize the risk of injuries.
With advanced ABS (anti-lock braking system), panic braking at high speed will give the best directional control.
Sporty Design:
The new look of Tata Tiago will fascinate you for sure. In-car you will get a sturdy and bold design; however, the interior is fledged with all reliable features to add comfort. The piano-black front grille with dual-tone stylish bumpers gives the car a new front facia.
Tata Motors promises to give this 4-wheeler an energy-absorbing design, with a 4-star GNCP rating offering guaranteed safety. Installation of headlights and defogger give precise illumination.

Advance Features:
Tata Tiago model is launched with next-generation technology features to enhance passengers' comfort and convenience. The car comes with 7 inches (17.78 cm), touch-screen infotainment, and eight surround sound speakers (4 speakers and four tweeters) for seamless entertainment.
The advanced features like Android Auto and Apple Car Connectivity enhance in-car luxury and driving experience with multimedia support and navigation tech.
Dynamic Performance:
The installation of the new Revotron 1.2 litre BS6 petrol engine gives reliable performance to the car. For a thrilling driving experience and engineered in iCNG engine, Advance A.M.T. You can enjoy automatic, clutch-free gear drive even on crowded city roads.

The installation of a 5-speed manual transmission gives you a smoother and easy driving experience. Tata Tiago Car Mileage is 23.84 kmpl is average which makes it a fuel-economical 4-wheeler of 2023 to date.
Reliable Specifications:
Other full utility specifications in Tiago like automatic climate control, steering mounted audio control, digital instrument cluster, and adjustable driver seat make it precise good. The car is a centre console vehicle offering convenient driving and access to certain useful features while on the road.

Amazing auto fold OVRM ensures you with the hand-free approach to adjust the rear mirrors of the car, especially in tight fit parking spaces. The car is designed with a cool glovebox ensuring smart storage space to keep drinks. Boot space for luggage storage, sporty steering design, and intelligent utility spaces are also available in Tata Tiago, adding efficiency to all passengers in the car.
Costing/Price: A budget friendly car.
Tata Tiago Car Price varies with a range of variants like manual, automatic, NRG and CNG. The cost comes between INR 5.23 Lakh to 7.79 Lakh. The car is Hatchback in the budget, available in colours like midnight plum, flame red, Arizona blue, opal white, and Daytona grey.
Bottom Line:
If you want to experience a twist in the economical mid-size car you can check out all the features mentioned above. This is one of the preferable family cars for 4-6 members to have a comfortable driving experience even on long routes. The installation of features, reliable performance and Tata Tiago Car Mileage will make it popular in the Indian automobile industry in 2023.